Even if you are the person who really like to read novels, I think there are novels that fit your taste and don't.
However, probably everyone wants to read a novel that suits them, if possible?
Here are some ways to find a novel that suits you.
If you are thinking of reading a book from now, or if you are wondering what to read next, please refer to this column.
Basic method to do first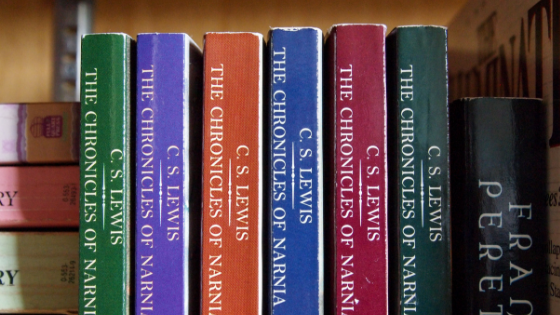 "Writer Reading" to Meet by a Writer
The first way to meet a novel that suits you is to read another work of the author who wrote your favorite work. This is called "writer reading".
If you are fascinated by the writer's atmosphere and world view, you can meet your favorite works this way. However, this is not the case if you are interested in the work alone rather than the writer.
For example, if your favorite work is a mystery novel and you are attracted to the trick for that work. In such a case, it is unlikely that the same trick will appear in other works, so even if you read a same writer's work, you may not always find the trick you like.
So before starting to do the "writer reading", it might be a good idea to understand what you are attracted to by that work of that writer.
"Genre Reading" to meet by the genre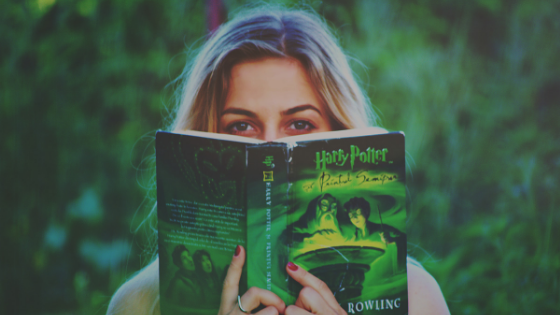 Next is how to search by genre. The story is simple.
First of all, pick the work that you liked among the works you read in the past. Then next you see the genre of the work.
And you will look for the work to read next from that genre. If the genre of your favorite work is mystery, then look for the book from mystery genre, and SF then SF, and this is the way to look for the book, "Genre Reading".
■ If you are attracted to the style and atmosphere of the work, or the author's philosophy, etc., better be doing "Writer Reading".
■ "Genre reading" if you are attracted to the composition and settings of the story.
When I look for a work to read, I think that the probability of encountering a favorite work will increase greatly by just being aware of this.
These methods may be a way that many people are doing without ever being told, but as the basics to find a work that suits you, these are the first ones to keep in your mind.
Method to which apply "Writer Reading"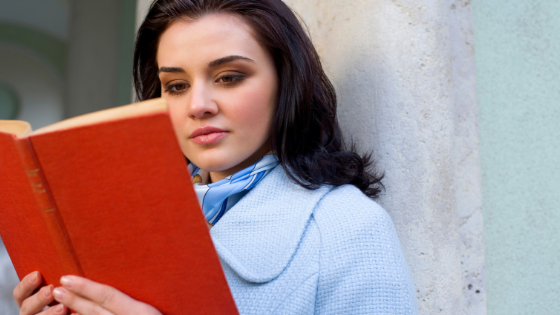 Let's meet by the writer by whom your favorite writer was affected
There is a limit to the number of works that an author writes. So, if you continue reading, you will soon have no work to read from that author. Therefore, the next method to take is the work of the writer who influenced your favorite writer.
Many writers have proclaimed "the writer who influenced me". Therefore, let's refer to that and select the work of "the writer by whom your favorite writer has been influenced". There is an increase in the probability of encountering a better work than just searching for a writer or a work at random.
And if you find more favorite writers, then do the same thing again. Next time you can look for another writers' works who influenced those favorite writers ….
It goes on and on like that. It will expand your area of your interest on reading and the probability of meeting with your favorite books is increased.
Let's meet by a literary award won by a favorite writer
Novelists are often the winners of some literary awards. The reason is that there are many cases in which many writers acquire newcomer award for their debut.
If you find a favorite writer, let's find out what kind of newcomer award the writer is from and what kind of literature award he/she has won.
These can be found by searching on the internet, but in many cases it may be better to open the book to see the list of award in the author introduction page.
If you know the award won by your favorite writer, let's check that award next time. And let's choose a work from the past award winning works.
The winning works of the same literary award tend to be similar in genre, which makes it easier to meet works that suit you.
Here are two points.
■ Read the writer by whom your favorite writer was affected.
■ Look at the literary awards. Find your favorite literary award if you can.
If you do these two, you will be more likely to meet with the work that suits you.
A little special way "Label Reading"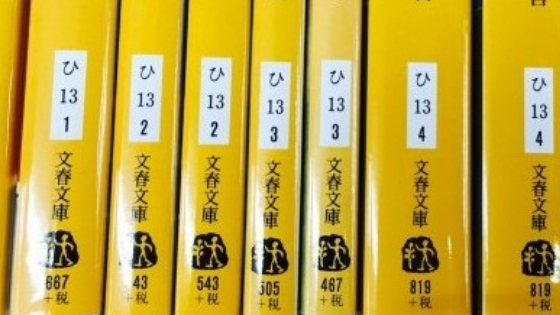 Finally, I will introduce something special method. It's a way of finding works which suits you by the publisher label.
Recently, publisher labels are increasing, so finding works by labels is one way.
Taking "Kodansha" (Publisher) as an example, Kodansha has labels such as Kodansha Novels, Kodansha Taiga, Kodansha Ranobe Bunko, and Kodansha Bunko.
There are characteristics of each label. "Kodansha Taiga" is a light literary art, "Kodansha Ranobe" is a light novel, and "Kodansha Novels" has a strong tendency of publishing a mystery.
"Label Reading" is a way to see such a tendency and find a novel that suits you by the labels. If you find a publisher label that suits you, you will have a lot more opportunities to meet your favorite works.
Summary
If you find your favorite writer, literary award, or label, you will have more opportunities to meet your favorite work.
You will be able to meet efficiently if you find and analyze some of the products by the methods described above.
If you have trouble choosing a novel, please try these.
This content is originally created by BOOKOFF ONLINE in Japan.