Can you absolutely say "I like this writer!"?
To whom reads a lot of books but doesn't have a favorite writer in particular, or starts reading books from now, find your favorite artist and enjoy your reading life one step further?
Good things if you have a favorite writer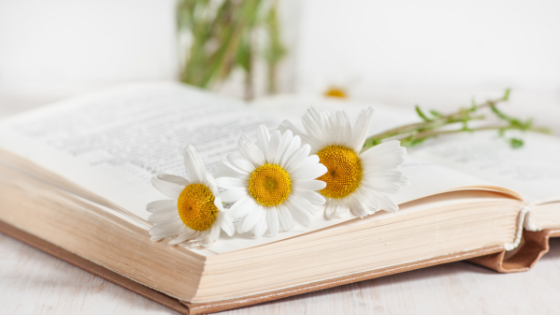 ◆ From self-introduction, to friends …… Or to love?
When the new season comes, not only the goodbye but there are also many encounters.
And when encountering to new people, most likely we introduce ourselves each other, but how do you answer to the usual question "What is your hobby?"
If you answer "Hobby is reading", you may often receive questions such as "What kind of book do you read?"
In this case, it is probably safe to talk about the genre (category of books), but if the other person is a considerable reader, it tends to easily connect to talk about "who do you like?"
In other words, in such a scene if you can give the name of your favorite writer in addition to the genre, you can not only give the impression of this person is surely a person who reads a lot of books, but also can dig in that topic deeper and leave your own impression on the other, which can be said that it is full of good effects.
Also, the name given as a favorite writer coincidentally matches! Then, friendship will eventually develop into love from a common hobby ……?
We can expect such a happy funny situation! You can't expect more!
◆ No trouble in choosing a book
Although some stores have books organized by genre, most bookstores organize their shelves by publisher and author.
You may be able to find the book you want to buy by reading the synopsis of the book, but there are so many volumes!
It is hard to find the book that you want to read now by going through all of those synopses.
You came to find and buy a book with great enthusiasm, but you could wander which one to buy and could end up going home without buying any….
That's so sad.
In such a case, if there is a favorite writer, the range of the target to be selected becomes narrow and easy to select.
In addition, there is no failure because it is your favorite writer, so the winning rate of getting your satisfaction will go up many times more than just challenging with no single clue.
◆ Easier to step into new genres
There are many people who know your favorite genre.
I love romance, I like mystery, I like historical things … and so on.
Just as your taste of the genre is dozens of colors, each writer's world is also different, such as dozens of colors, or more, one hundred people one hundred colors, and so on.
This writer's world is too sad, or that writer's is cheesy….
If you start getting the idea of "I like the story of this writer, but don't like much that writer's", it makes easier to meet a writer that suits your taste even when you step into other genres, or to be able to discover your hidden flavors by comparing those writers. And you can improve the quality of your reading experience.
How do I know a writer?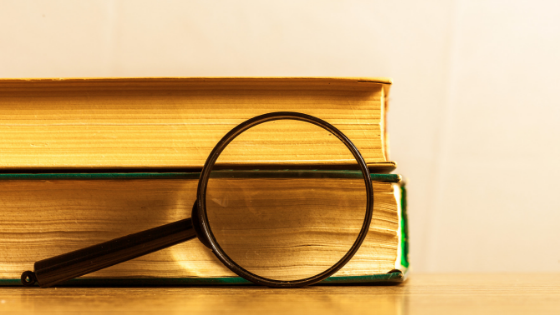 If you go to a bookstore, you will find many books and names, but in order to meet your favorite writer, you must first know what kind of writers are out there.
Let's find the name you care about.
◆ Find out from  award winning works (Like :Akutagawa Prize and Naoki Prize)
The Akutagawa Prize and Naoki Prize, which became a big topic especially when the comedian Mr. Matayoshi from PIECE won the Akutagawa Prize, are very prestigious awards in Japan.
The Akutagawa Prize is an award given to anonymous and new artists in pure literature, and the Naoki Award is an award for popular novels by mid-level artists in addition to anonymous and new artists, and such awards will give a good starting point to become prominent writers.
We can check the winners of each award from the Japanese literature magazine "Bungei-Shunjuu"'s website, so we recommend that you look through it once.
◆ Find out from Bookstore Grand Prix award winning works
The Bookstore Grand Prix is ​​an award chosen by bookstores nationwide. There is no exaggeration to say that among the other awards this award reflects the reader's opinion the most.
People who work for selling books are the ones who choose the book for this award, so you can often meet writers such as "I didn't know this!"
This can also be confirmed by the award-winning writers and entry level writers from the official site.
◆ Find out from visual works
You can also get to know the writer from a movie or drama based on a novel.
If you see something in a movie or drama and you think you like this atmosphere, please check the name of the writer who wrote the original novel.
◆ From a modern literary writer
The names of Soseki Natsume and other artists who were very active and popular in the modern era are frequently up and learned in school and probably many people still remember in their heads.
Aren't there any writers who have left an impression to you as a tool of using those names to memorize some important sentences by making puns for school?
If you try to dig up your old memories, you might come up with many writers who you  have known unexpectedly.
Let's read the work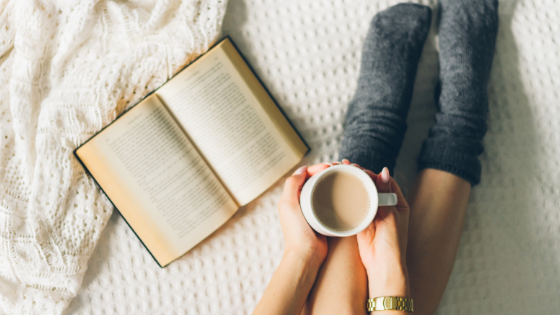 If you find a writer you care about, let's find his/her work right away.
◆ Read the first work
Have you ever heard of the word that his/her first work has all of that writer?
If you read the first work/debut work and find something you really like, I recommend you to continue reading the same writer's book.
◆ Read the work which can say "This is the one if you read this writer!"
Recently, when I visit a bookstore, I often find such pop card signs or flyers saying,
"If you read ○ ○ (writer), start from this work!". For example, if you read Soseki Natsume, then start from "Bo-chan".
It should be interesting if the message is from a bookstore clerk or a publisher. If you find such a card or flyer placed on the writer you care about, you might follow these instructions.
Find your favorite writer!
What did you think?
If the books which you used to choose without any attention have become your favorite artist's work, then don't you think you become more attached to it and look forward to the new issue coming out?
When you find your favorite artist, you can see the color of your favorite artist, and it will be easier for you to open up your taste and go a little further from there.
By all means, meet your favorite artist and have a richer reading life!
This content is originally created by BOOKOFF ONLINE in Japan.